Mendeley: a PDF organizer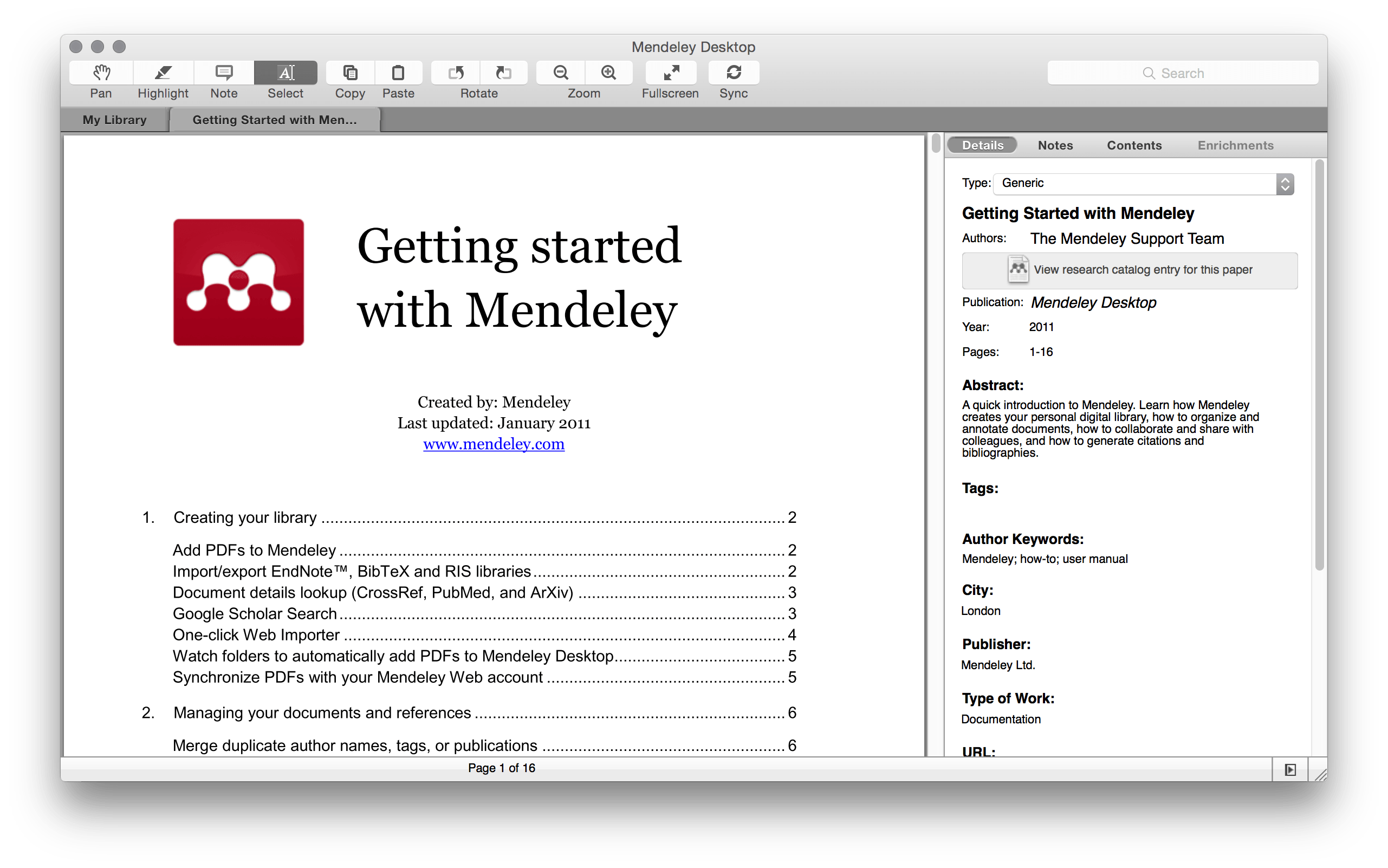 I've been waiting for software like Mendeley to organize my PDFs. I don't know why it took me almost five years to discover it.
The company's website speaks for itself, but here's the short story: Mendeley keeps all of your PDFs in one easily-searchable place. The GUI has a clean reader as well as note-taking, highlighting, and metadata tools. I appreciate that Mendeley isn't too ambitious. Evernote, for example, feels like it's trying to solve every media-related problem I could ever have; the interface is too busy for me. Mendeley, on the other hand, provides exactly the level of functionality that I need. It's perfect for grad students for obvious reasons.
Can you tell that I like Mendeley? I highly recommend it, by the way. I was sold when I pressed Ctrl+F and started typing. Almost every keystroke whittled away irrelevant PDFs until the GUI was filled with only the files whose metadata or content matched my search term. It's nothing life-changing, but it's exactly what I wanted.
Mendeley's only imperfection is that it doesn't extract metadata very accurately. It often guesses irrelevant names for authors and parses titles incorrectly. But it's currently unreasonable to expect 100 percent accuracy for these tasks, and a sidebar in the GUI makes it very easy to correct a PDF's author(s), title, publisher, etc.
Other reference management software packages exist—see Papers and Zotero, for example. I chose Mendeley because (1) it's free; (2) it runs on Windows, Mac, and Linux; and (3) third-party Mendeley apps exist for Android, thanks to their open API. Also, the company's recent partnership with Elsevier suggests that they're here to stay. Despite my enthusiasm for Mendeley, I'd be interested to hear if you find something even better—please let me know.
⁂
Subscribe to my mailing list if you'd like to read more.
Or buy me a coffee, if you'd like.